Minuteman Press Chicago: Local Focus, National Reach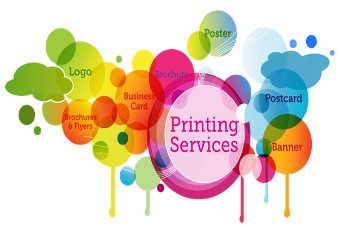 Minuteman Press Chicago is the best choice for every type of printing. We're your go-to partner for printing in the local market. No matter how big or small your project is, we have the know how, experience, and onsite machines to get the job done.
What makes us different?
We're much more than a typical "copy shop" with limited capabilities. In fact, we're a full-fledged commercial printing company with tons of products and services. We also pride ourselves on being a true in-house print production center. Whether your organization or product is big or small, we're the right choice for the best printing around.
Minuteman Press Chicago is Family Owned, Locally Operated . . .
In House Production

Long story short: you save money.

We own the machines and the factory. Unlike providers with more limited capabilities, we don't "job out" your project, so you won't pay extra middleman charges.

Work with Minuteman Press Chicago. Work with the SOURCE. The best part is that we do EVERYTHING printing-related.

Not Just "Copies," So Much More

Our printing production capacity speaks for itself:

* Full service commercial printing
* Screen printed and direct-to-garment (DTG) t-shirt printing
* Signs and banners
* All work and products are printed in-house and on-site.

Find out more about our capabilities below.

Chicago Same Day Printing

Minuteman Press Chicago is the ORIGINAL same day printer in Chicago. ALWAYS call (312) 664-6150 FIRST to get details. Our offer of same day service is not a guarantee, but we'll do what it takes.

Start early, call early: we can handle most requests early in the day. Please furnish production-ready files.
Commercial Printing Services
Chicago Custom Printing
We treat EVERY job like a custom job. Minuteman Press Chicago can help with any custom printing project, no matter how big or small. We're experts at handling your custom printing project. From business card to variable data to complex large run custom printing production, we're the ones to come to. All roads lead to Minuteman Press Chicago.
Whether or shopping or ready to go, give us the call, we're as close as your phone or keyboard.
Offset Printing
It's how we got our start more than 20 years ago. From one color short run forms to four color process large run offset printing, we're experts in the printing trade.
Our offset printing is perfect for simple projects to more complicated products ranging from brochures, large format posters, booklets, menus, and more. plus, we do UV coating of finished products for a lustrous, durable finish.
Digital Printing
Digital printing has become the workhorse of the printing industry. Minuteman Press Chicago has a full digital printing department. In addition to digital printing, we have a comprehensive array of finishing options, including in-house UV coating. The best part: same day service is available. Call (312) 664-6150 for more details.
Digital printing is a fast, cost-effective option for your printing project: reach out to us below for pricing and information.
Apparel Decoration Services
Screen Printed T-Shirts
Minuteman Press Chicago offers full t-shirt screen printing services. From one color to full color, we can handle any size job.
We can provide t-shirts for your project or you can supply your own. Plus, we offer fast turnaround and some of the best prices in the Chicago local market.
DTG (Direct-to-Garment) T-Shirt Printing
Our most versatile and fastest digital tee shirt printing option. Perfect for even just one shirt.
DTG can be used for light or dark shirts, one to full color. The finished product is vibrant and durable, machine washable, and perfect for events, clubs, schools, teams, family reunions, or any other purpose.
Embroidery Services
Minuteman Press Chicago offers embroidery services using top-of-the-line Barudan embroidery equipment. Perfect for hats, polos, scarves, jackets, and other apparel.
We produce embroidery projects on site and can handle any size job. Embroidered apparel is essential for effective branding, uniforms, and projecting a cohesive image.
Signs and Banners
Digital Signs and Banners
We operate our own sign company in addition to everything else we do.
Our digital sign and banner department offers full color sign and banner printing on numerous substrates/materials like coroplast, foamboard, banner material, metal, a frames, and more. The perfect complement to conventional printing when you want to get your message across.
Minuteman Press Chicago is THE affordable sign and banner source.
Screen Printed Coroplast Signs
Perfect for political campaigns, awareness raising, advertising, real estate, and more.
We print spot colors on corrugated plastic. The most cost-effective option is printing one standard color. We strongly suggest you go this route. We can print more than one color though, if needed. If you have custom colors, we can PMS match. Please call (312) 664-6150 for more details.
18x24 is the most popular size, but we can print large format screen printed coroplast signs too.
We also provide H-frame wires. One or two side printing available.
Political Campaign Consulting and Printing Services
National Coverage, Local Results
With more than 30 years in the printing industry and 20 as a leading political printing center, Minuteman Press Chicago now offers political campaign consulting services in addition to political printing.
Our political printing department has grown by leaps and bounds. We've worked with every type of campaign from local township and school board races to 50 state print fulfillment for U.S. Presidential races. We know what works, what doesn't, and can achieve the best results with any budget. Take advantage of our political campaign expertise.
Political Direct Mail

Political Print Advertising

Political Promotional Products
We Bring A Lot to the Table
We can offer all of our resources to benefit your political marketing project:
Unparalleled in-house production capacity
Consistent, long-term political experience
Full logistical/shipping support
We're a union shop and can print your in-house produced project with our union bug at no additional cost
It makes a ton of sense to work with us to get the most out of your political print budget. Even if you "got a guy" or work with another vendor, give us a shot. All we ask for is the opportunity. At the very least, you can keep your current vendor honest once you see our pricing. 
Chicago Union Printing
Minuteman Press Chicago is a union printer. We belong to the Allied Printing Trades Council of Chicago, Label 600.
We can legitimately affix the Union Label (or Union Bug) to any of your in-house printed projects.
Get Information and Pricing